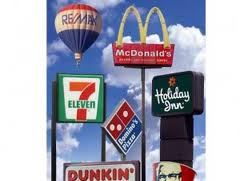 Many people displaced by the Great Recession are looking into purchasing franchises to replace their income. For many people whose primary work experience has been in corporations, franchises are appealing because they are a 'business in a box'. For the payment of a license fee the buyer gets the accumulated knowledge and experience of the franchisor along with systems and methods for marketing, hiring and operating the business. A franchise generally has brand recognition, a known product and can provide answers for people just getting into business ownership.
With everything laid out for you, there are fewer decisions to make and the start up curve is shorter. The franchisor will provide valuable assistance and training that makes the process of getting into business much easier than compared to a start up.
All franchises are not created equal. There has been a huge boom in the franchise industry, with some business models not quite ready for duplication being sold to the public. We've worked with many clients who've purchased franchises and have come up with a few things to consider when selecting a franchise. Not all of the items listed below are part of every franchise, but most of them are. Make sure you can live with them before you go shopping.
1.    Most franchises have strict operational requirements. You have to run the store the way the franchisor requires even down to how the product is displayed.
2.    The initial franchise fee can be between $25,000 to $1,000,000 and more. Make sure you understand the total value for the price you're paying and that it justifies the price.
3.    You will be paying royalties of 3 to 10% to the franchise every month in some cases, weekly. The royalty is usually calculated on gross revenues, which means that the franchise takes its cut before you cover your expenses. Sometimes the money is pulled directly from your bank account.
4.    You may be required to pay an additional 2-5% of your gross revenues to the franchise for advertising.
5.    You will have geographic boundaries. Conversely, some franchisors reserve the right to place 'company' stores or differently branded competitors in your territory.
6.    Most times you will be restricted to buying your product, supplies and equipment from designated vendors or the franchisor. In those cases, you will not be able to lower costs by shopping around or making your own deals.
7.    Most franchise agreements are for 10 years. That is a long time to live with something that isn't quite working. Frequently, termination clauses are weak or non-existent for the franchisee.
8.    The franchisor's problems are your problems. Carefully check their financial stability.
9.    You will have limited ability to innovate. If you have a breakthrough, most franchise agreements assign the improved process or product to the franchisor.
10.    You may only be able to make a profit comparable to the annual salary of a good job, $50 – 100K. If your financial goals are larger, you may have to purchase additional locations or territories.
This last fact is the most surprising to people considering franchises. That's why it's important, regardless of the information provided in a franchisor's Franchise Disclosure Document that you create your own financial projections to make sure the franchise can deliver the life style you want.
Franchises can be a great way to go for those wanting to own a business but who don't want to go through the considerable mechanics of figuring one out. Take care in your selection and perform your due diligence to make sure your new business will bring you satisfaction and success.