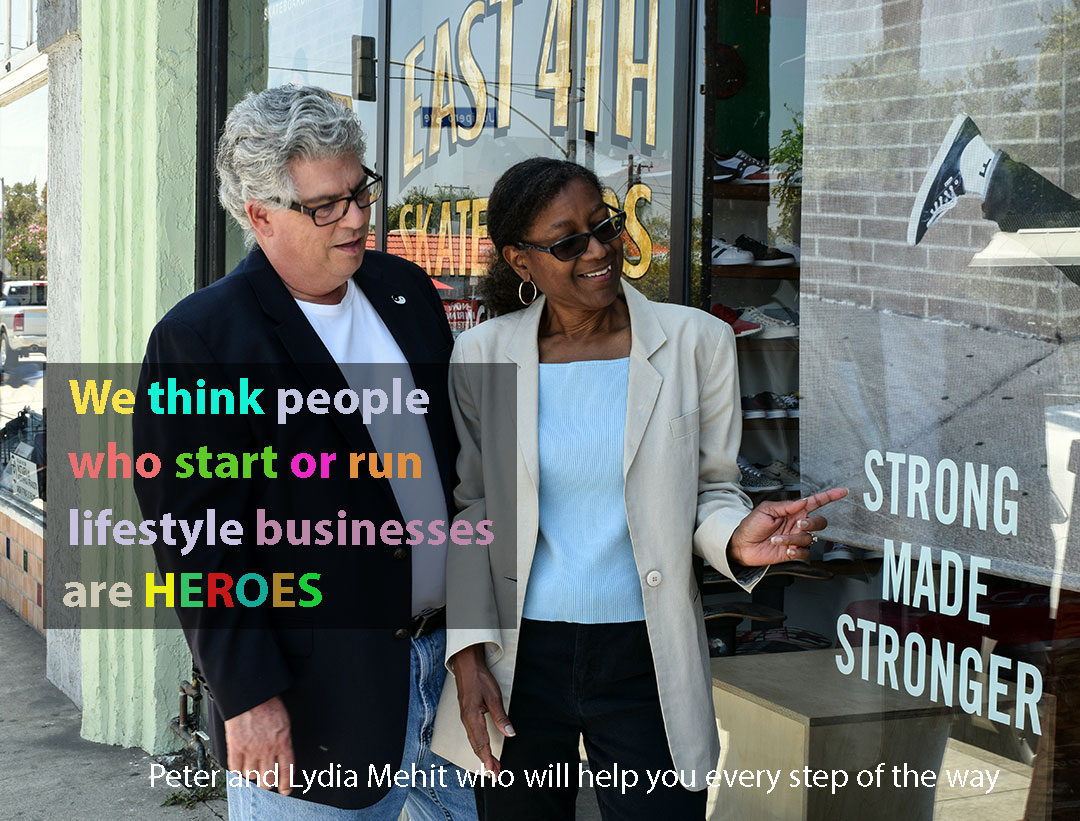 businesses created, expanded or rescued
dollars raised through SBA and commercial bank loans, angel, venture and private equity investment
SOUNDING BOARD
More than advice, someone who will listen and understand the challenges and opportunities you're facing.  We hear you and we have the experience to provide you with advice that will be powerful and effective.
Small business is the backbone of America
We need more of you. We're here to help.
In 2004, we left corporate America to be together all the time. It sounds crazy to some, but it's been great for us.  The freedom we have, the peace of mind and control over our lives is something we want to share with everyone.  What we've learned has launched, saved or expanded hundreds of businesses and raised millions of dollars.  
We can do this for you, if you have a business or only just an idea.
We understand mom and pop businesses because we are mom and pop.  Over the years, we've found that people we work with have four basic things on their minds.  Where do you fit?  Click on the statement that best describes where you are to learn more about how we can help.

Over fourteen years in business, we've learned a thing or two
Figuring it Out
Using our Seven Step method, you will take your business from an idea to a reality. You will see clearly where you're going and how to get there. We've done it over 500 times.
Getting It Funded
Whether you're looking for a bank commercial or SBA guaranteed 7a or 504 loan, investor, venture capital or private equity leave with the right presentation package and the confidence to make the pitch.
Making it Sing
Whether your business isn't making enough sales or is so successful your head is exploding, we know how to get you on top of your business so it isn't running you.    
It's all about knowing where you're going and what you want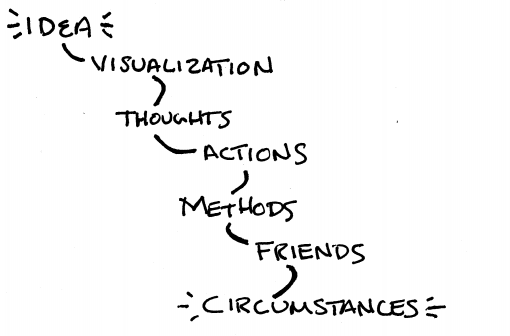 In working with thousands of clients, we've learned there is a seven step process that, when followed, can provide a nearly certain path to success when launching or growing a business.
It does not matter where you are in your business journey. When you begin working the steps , your goals become clearer, the path to them more direct and your success more certain.
Once you use this method, it's yours forever and can be used to realize any goal. 
According to the SBA, the average person will spend
hours researching and planning their business
How much is an hour of your time worth?  How hard is it to find an hour of time to concentrate on your dreams?  How many months will it take for you to collect the 400 hours, minimum, you would need?  Wouldn't it be better to be ready to go in 30 days or less?
"You guys kick ass!"
J.J. Synder
"Peter and Lydia have been a big part of our strategic and tactical planning.
They have written two business plans that got us multi-million dollar funding, helped us formalize our in-house processes and procedures and generally have been a good source of sound advice.
They have been a great asset."
Gabe Garcia
"Beautiful job! Among other things you are amazingly accurate listeners"
Ron Hodges
"Anything that we didn't quite understand, you guys went the extra mile to just be very kind...and really explain it in a way we could understand.
When you're talking about your own money, every cent makes a difference. It was very enlightening and opened our eyes to a lot of things.
...we love you guys ."
Patty Heel
"My contact reviewed the plan and said it was "superb" so we had [the investor] sign an NDA and let them read it. I am waiting to hear back."
Josh Money
"I contracted with them to refine and produce a business plan for my start up manufacturing company.
I had worked with a business consultant before but didn't always feel we were on the same page. With Peter and Lydia, I found a company dedicated to understanding my specific needs.
They quickly did this by asking all the right questions.  In seemed that in only a matter of a few interactions, we were fluently speaking the same language."
Ernie Hernandez
They took our business concept from a dream to reality. Peter and Lydia took on the task with open arms and asked good questions that we hadn't even thought of, all on a two week turnaround in December.
They are both extremely professional, efficient and delightful to work with. More importantly, they delivered phenomenal results that landed the approval of the SBA . Peter and Lydia provided 6 STAR service and results.
Barb West
They Speak !!!
We will speak to your group on the Seven Steps or any number of entertaining and enlightening subjects.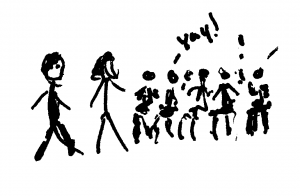 Get Our Newsletter
Simply send us your email to be included on our e-mail list where you can learn about new offerings, speaking events and other fun stuff.
Let's Talk
Contact us about where you're at.  If we can't help you, we probably know someone who can. And it's complementary to you.  Just give us a brief idea of what's going on and how we can reach you.
With gratitude,
Peter and Lydia